To view a list of current and past clients, click here.
"The Guests absolutely loved the show!!! There was not a moment the whole show that our team was not laughing out loud. The Employees are requesting and hoping that he will be coming back to entertain at our event again next year 🙂 It has been four days since our event and still there is laughter and chatter around the offices and employees pulling out pictures and videos they took to show the ones that were unable to attend.  Overall comments were fantastic, awesome at getting people to volunteer, not a dull moment the show went way to fast i wish i would have booked a longer show!  This was a show that everyone in attendance will remember forever!! Rick Cole left a very good lasting impression on all of us! I would not hesitate for one second to hire him again or recommend him to anyone who is looking for a fantastic entertainer for an upcoming event. He is professional, highly skilled at what he does and a very friendly guy."
Cargill Ltd Management Team
"We will be talking about your show for a long time. It was absolutely great and we are still laughing. Working with you right from the beginning was such a smooth process and it ended with a very entertaining night! Our staff loved it and we will definitely recommend you in the future! Thanks Richard!!"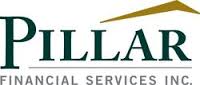 'W.A. Robinson Asset Management Ltd.', 'Pillar Financial Services Inc.' & 'Lake District Realty Corp.'


"Rick did a great job entertaining everyone at our staff holiday party. His use of humour had everyone laughing. The feedback from the group was they really enjoyed it and were totally convinced that several of our volunteers were clearly under the influence of being hypnotized! Having our volunteer dance with the monkey was the hit of the show and everyone in stitches. Thanks for a great time!"
Fresh Mechandising
" This place is still buzzin from your performance yesterday. Well done. I have had co-workers literally pat me on the back as they're walking by, saying: "Good job." And I'm feeling guilty as all get-out because I didn't even do anything!!! I stood at the front and said: "Here's Richard." That was it! ."
Jamie H. Ontario
"You are hilarious and you do a great job and that is why we are requesting > your services again!!"
Opeongo High School, Ontario
" I would like to thank you for the great show that you put on at Isaiah Tubbs Resort, in the Restaurant on the Knoll. The show was perfect, with a great pace. You kept our guests happy, laughing and kept their interest all through the show. During check out at the resort, and even that evening, compliments of great entertainment were given. Your professionalism and your experience made our guests want more."
Isaiah Tubbs Resort, Ontario
"It was by far our best company Christmas party to date thanks to you. People are still talking about your performance. You were hit and it was even better than what I expected. "
King-Reed & Associates LP
"From the 5 times I've seen this type of a show, it was by far the BEST. Great job!!"
Kincardine District Secondary School
"Your show was a great success - the attendance was great 165 more than we had last year. Everyone was talking about it the next day and stopping Rick in the street saying what a good show it was. So thanks very much for coming and providing us with a laugh or two."
The Alliston Potato Festival
"Richard Cole provided an evening of entertainment for our customers and staff at our annual dealer education day. He carefully and tactfully weeded out the volunteers who were not in the right state of mind for hypnosis and guided those left on stage through a hilariously entertaining series of suggestions, pranks, and gags. He was never demeaning or crude. He kept his audience's attention and all were amused and delighted with his performance".
The Foundry, Orangeville
"Thank you for performing at our holiday party. Everyone had a great time and we are still talking about it. You did exactly what you promised on your web site. It was a fun filled, hilarious, action packed performance fit for all age groups. Our group ranged from ages 10 to 78 and all had a great time without any embarrassment to the performers or the audience. The show was tasteful and you showed great concern for those under hypnosis. You exercised great control of your subjects and their antics were very funny in the extreme. The show moved along and it was hard to believe that two hours had passed so quickly. You were also a great comedian as well as a great hypnotist. We appreciated that you stayed until everyone had returned back to themself. We would gladly recommend your show to anyone interested in an entertaining evening. We have mentioned to several what a wonderful time we had and that we laughed so hard that our sides hurt. We all talked about it for days after and it was a real company morale booster.
Now our challenge is to figure out how we will ever top this year's party.
Please feel free to direct any enquiries our way, we would be very happy to recommend your show."
Lynn Swales, Gilmer's Home Building Centre
"Obviously, the students loved it, and the staff was almost in tears from laughing so much. I recounted a lot of the show at home last night, and had my household in stitches too - great performance!! Thank you for coming and we'll recommend you to other schools. I particularly liked the "take home message" - well done!!"
Elizabeth Alton, Fenelon Falls Secondary School
"On behalf of Sandwich Secondary School in LaSalle, Ontario, I would like to take this opportunity to thank you for the wonderful and highly entertaining show you performed for our school on February, 8th.
As the Minister of Internal Affairs of our Student Parliament, it is my job to find the entertainers who come to our school. This year, we decided to try someone new for our annual hypnotist show and you certainly did not disappoint us!
Your hypnotism talent is amazing and it astounded the audience. Many were left wondering whether the people on stage had a clue as to the crazy things they were doing. We especially liked how you hypnotized the entire audience and picked your volunteers from that; it gave everyone a chance to go up on stage. You assured the unsuspecting students that they would not do anything that would hurt them and that your show was completely safe. This held true, but it did not cut back on the outrageous antics you had the volunteers performing. All these activities and more left the audience howling with laughter.
All in all, I would like to recommend Richard Cole to any high school or social gathering looking for a funny and interesting show. He is an awesome person to work with and personally took the time to talk to the members of Student Parliament before the show. We would love to have him back in the future.
Ludwik A. Sobiesiak, Sandwich Secondary
QUOTES & LETTERS
"Thanks again so much, I'll remember that for the rest of my life, and it feels really cool to say that I was hypnotized"
North Middlesex District High
"You've been amazing to deal with! Thanks SO much!!"
Kirkland Lake CVIS
"One of the BEST staff appreciation nights we've had in a long time!!"
Newmarket Community Living
"We were pleased with your performance! Thanks for being so patient and flexible with us!"
Central Huron Secondary School
"Completely AWESOME!!!"
Valley Heights Secondary School